Pharmaceutical Manufacturing
Introduction of Pharmaceutical Manufacturing Department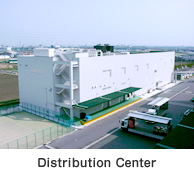 Nakakita Yakuhin Pharmaceutical Manufacturing Department researches and develops drugs and quasi-drugs. The department also develops cosmetics and health foods.
The production plant has taken measures to prevent tampering, microbial decontamination, and the infestation of insects and mice. Latest equipment (Automatic Control System, Aseptic Filling, Clean Room, and Production Support System) enables us to produce high-quality drugs (e.g., in-house and commissioned products).

Manufacturing Department
In the stage of preparing solutions for internal use, the plant introduced an Automatic Control System—in an effort not to mix incorrect ingredients. The washing and antisepsis of tanks and lines are also automatically controlled.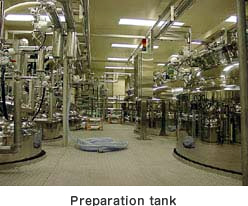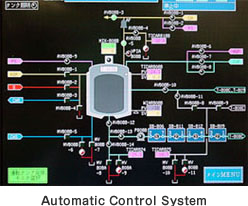 Bioclean Room

Nakakita Yakuhin manages the plant that responds to the latest GMP, and always commits itself to manufacturing safe, effective, high-quality drugs. The manufacturing of (mainly antiseptic) liquid drugs adapts aseptic manipulation (e.g., ophthalmic solution).
Our plant provides high-quality products, which are safe for use in medical institutions (e.g., hospitals and clinics).

Quality Management
In accordance with GMP, the plant strictly manages each process: ingredients, semi-manufactured products, and finished products.

Production Support System
Air Conditioning Monitoring System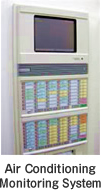 The manufacturing areas are classified into clean or non-clean areas—according to cleaning-level class (100,000/10,000/1,000/100). Clean areas adapt NASA standards. The Air Conditioning Monitoring System controls temperature variation and differential pressure between rooms (or HEPA filters) and protects the basic work environment 24/7.

Water Demineralizer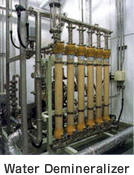 The water that the plant uses for manufacturing products is highly pure. Its purity is the same level as purified water for injection got rid of pyrogenic substance and bacteria.

Private Power Generator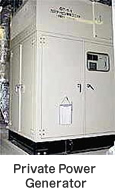 The plant is equipped with a private power generator, so that the production line does not stop during a power outage.
The plant adopts an environment-friendly Gas Cogeneration System. With the aim of cutting costs, the plant uses after-heat for temperature control in the plant and warehouse.